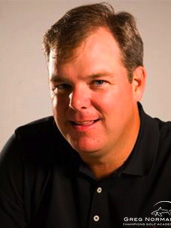 Dr. Bhrett McCabe, PhD
Performance and Sports Psychologist
Dr. McCabe combines his personal competitive experiences, academic credentials, and collective perspective to serve as a clinical sports psychologist that differentiates his work from the field. Over the past 8 years, he has served as a sports psychologist for athletes looking to improve their performance or overcome an injury, for coaches looking to improve their communication and motivational skills, for teams looking to deliver on expectations, and corporations looking to maximize the effectiveness of their employees. Whether through his One Percent Principle or through his MindSide platform for success that involves attention to details with disciplined execution, Dr. McCabe continually demonstrates his ability to take the difficult and make it easy for clients and coaches alike.
Dr. McCabe is a licensed clinical psychologist, a graduate of Louisiana State University (BA, MA, and PhD), and completed his doctoral internship at the prestigious Brown University Clinical Psychology Training Consortium at the Brown University School of Medicine. With a clinical specialty of Behavioral Medicine and Health Psychology that emphasizes the role that psychological factors play in medical conditions, fitness, and health, he understands the physiological bases for performance as well as the psychological factors for success.
While at LSU, Dr. McCabe was a four year letterman on the baseball team. During his tenure from 1991-1995, he was a member of two (2) NCAA National Championship teams, three (3) Southeastern Conference teams, and three (3) College World Series teams, all under the direction of College Baseball Hall of Fame coach and former US Olympic Team Head Coach Skip Bertman. During the 1994 and 1995 seasons, Dr. McCabe was in the top 10 in several SEC pitching statistical categories, and competed with many teammates who went on to long professional careers. It was a result of his playing career and his own struggles overcoming an injury that led him to pursuing a career in injury rehabilitation, performance, and sports psychology.