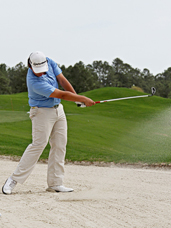 Full-Time Program
The Program starts August and ends May.
Program Highlights
Provides the most talented school age golfers in the U.S. and abroad with an instruction program and training environment in which the ability to play collegiate and professional golf can be fully developed.
Provides students with consistent, effective training based on direct experience of what it takes to compete and win at every level of the game.
Provides students with an exceptional, flexible academic experience from the K¹² International Academy, a fully accredited, U.S. diploma granting, private online school.