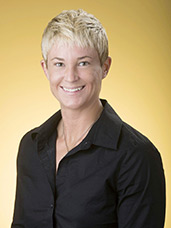 Tiffany Jones - Sports Psychologist
Dr. Tiffany Jones is a sport psychology consultant and the President of X-Factor Performance Consulting, a firm which helps athletes of all ages develop both mental and life skills. As President, Dr. Jones has worked with professional athletes, national programs, colleges/universities, high schools, and youth programs from around the country and has helped prepare athletes for life's transitions after sports. Dr. Jones has spoken at several national coaching conferences and trainings where she has addressed topics such as mental toughness, managing emotions/anxiety, building confidence, coming back from injury, motivation, controlling the controllables, and developing effective communication between coaches and athletes.
Currently Dr. Jones consults with several different sport organizations and programs such as the USA U-20 Women's National Soccer Team (World Champions 2008), North Carolina State University, Penn State University, Davidson College, Hobart and William Smith Colleges, as well as other elite private colleges in the Northeast. Dr. Jones also works with professional and Olympic athletes in basketball, soccer, tennis, golf, football, fencing, and ice hockey. She has worked with Tony Dicicco's SoccerPlus Education Center, the National Football Foundation, CASL Academy and Elite teams, and private high schools (Loomis Chaffee, Westminster, Convent of the Sacred Heart, Miss Porter's, and Greenwich Academy).
Dr. Tiffany Jones earned a Bachelor of Arts degree from Hobart and William Smith Colleges with a double major in Psychology and English and a minor in Women's Studies. While attending William Smith, Dr. Jones was a four-time women's soccer Varsity letter winner and a two-time Regional All-American on a team that competed in two NCAA Final Four Championships.
Dr. Jones earned her M.S. and Ph.D. with a specialization in Sport Psychology from Springfield College where she was also the Assistant Varsity Women's Soccer Coach for five years.