JOB OPPORTUNITIES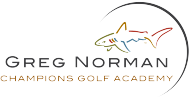 Golf Instructor
Position Type: Full Time PGA Section: Carolinas PGA Affiliation: Apprentice Level 3 Education Required: Associates
Job description:
The instructor must be able to teach and develop junior golfers, primarily. The instructor may be asked to instruct adult golf lessons upon request. The instructor will have to travel internationally; therefore, an updated passport is essential.
Experience Required:
It is preferred that the instructor has a Bachelor's degree, but it is not required. The instructor with a small amount of teaching experience must be willing to learn the style and method the Academy teaches. Being able to learn is just as important as being able to teach. The instructor with a lot of experience must be willing to take their knowledge and assimilate the information into the philosophy at GNCGA. Many of the students that area at the Academy, full time or summer campers, are international, therefore, being multilingual is a plus, especially Spanish.
Resume Delivery: Please include references, email, and a phone number if they aren't on your resume. Please send your resume to info@gncga.com